Each spring you can find blankets of Texas bluebonnets creating fields of blue along roadways, parks, and the countryside. The blooms usually last for only a few weeks so if you want to see these sweet flowers closely, you need a plan of where to go before they disappear! We compiled a list of 10 places where you can find beautiful bluebonnets in Dallas/Fort Worth. This year, see if you can spot a rare white or a pink bluebonnet tucked in among the masses!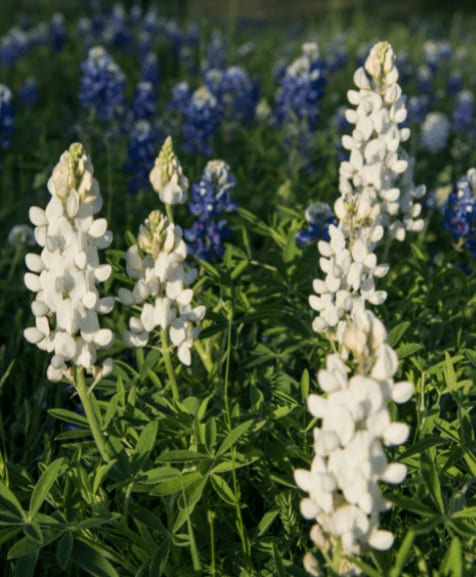 Ennis Bluebonnet Trails & Festival
If you are looking for a driving trail of country fields filled with bluebonnets + attend a festival with food and entertainment, then the Ennis Bluebonnet Festival is for you! This year, the trails are expected to last from April 1-30, with the festival on April 8-10. You can find more information and details on
their website
.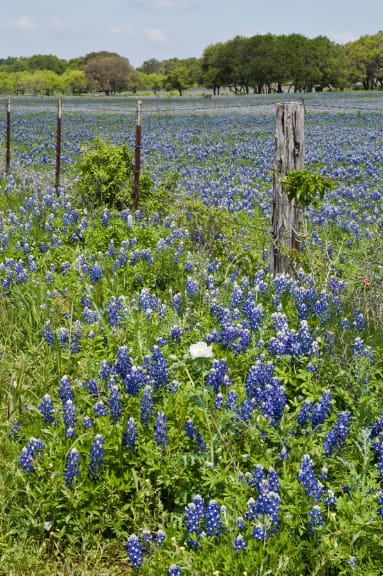 Cedar Hills State Park
Samuell Farm
Samuell Farm- South has many picturesque features like a windmill, wishing well, farmhouse, red barns, bridges, and an old tractor, but
Samuell Farm- North
has more bluebonnets. Just past the field of bluebonnets at Samuell Farm- North is a 1.5 mile paved hike and bike trail you can also enjoy.
Native Texas Park at George W. Bush Presidential Library & Museum
This free,
15-acre urban park
is open every day of the year and features a one-mile network of trails through native Texas environments including Blackland Prairie, Post Oak Savannah, and Cross Timbers Forest. The grounds have many native Blackland Prairie grasses, seasonal wildflowers, and other native plants.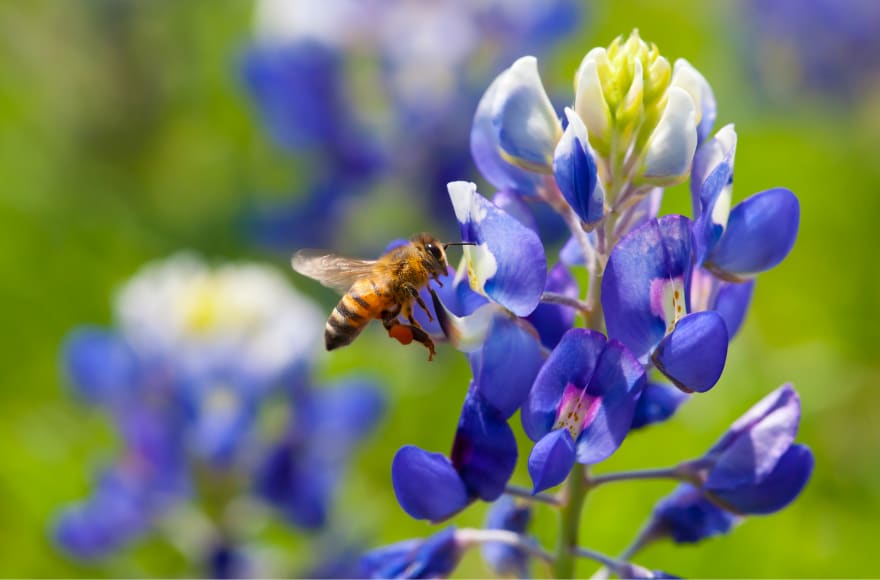 Plano's Bluebonnet Trail Greenbelt
Plano also has its own
Bluebonnet Trail
. The trail runs from Central Expressway to Midway Road, and follows an Oncor power line easement, then along Spring Creek Parkway and Chase Oaks Boulevard until it intersects with the Chisholm Trail and connects with the Preston Ridge Trail at Carpenter Park.
White Rock Lake
There are several places to find bluebonnets around
White Rock Lake
including Winfrey Point, near the stone tables and near T.P. Hill Park.
Hayes Park in Garland
An easy and free spot to fin bluebonnets is at
Hayes Park in Garland
, just across from Lyles Middle School.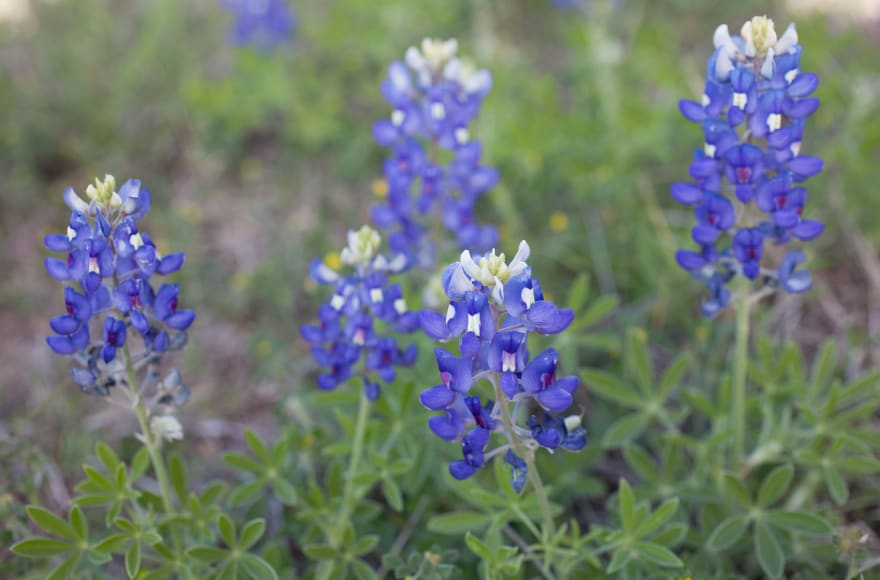 Freedom Meadow
Freedom Meadow is a 5-acre park in Frisco filled with native wildflowers and bluebonnets. The memorial park pays tribute to the lives lost in the tragic events of September 11, 2001.
Tandy Hills in Fort Worth
As of early April, there are no currently blooming bluebonnets, however, recent rain and early clumps of other wildflowers indicate bluebonnets may be coming, albeit a little later than normal. You can follow status updates
here
.
Fort Worth Nature Center & Refuge
You can contact the FW Nature Center ahead of time to find out if bluebonnets are blooming yet and if so, where the best place to find them will be. The park is also a great place to hike ad explore and take canoe rides.
Let us know where your favorite spot to find bluebonnets ends up! If you plan to search for a new property in DFW in 2022, let
LOCAL Resident Realty
assist you with your real estate needs.