Lake Highlands is a sprawling neighborhood in northeast Dallas where residents enjoy a relaxed lifestyle surrounded by many attractions and amenities in the DFW Metroplex. There is a wonderful sense of community in Lake Highlands, where many residents volunteer their time with various non-profit organizations, service clubs, and local schools. If you're looking for organizations to volunteer with in the Lake Highlands area, here are several fantastic groups to consider.
National Charity League
An excellent way for mothers and daughters who live in Lake Highlands homes to bond and serve the community is to join the
National Charity League's Lake Highlands Chapter
. This group is committed to serving the community, developing leadership skills, and sharing cultural experiences. It works with a great list of more than 20 nonprofits that serve the community in many ways, ranging from the Alzheimer's Association to the YMCA.
Members must live in or attend school in the area east of Highway 75, southwest of Interstate 635, and north of Interstate 30. A current chapter member must sponsor prospective members to join. This local chapter was founded in March 2018, becoming the organization's 250th chapter nationwide, and received its charter in April 2019. The organization joined District 7, Region II, with other branches in the Dallas-Fort Worth area and Arkansas.
International Rescue Committee
Residents of Lake Highlands properties who want to help less fortunate newcomers to the United States can get involved with
The International Rescue Committee's
local office. The IRC assists refugees, immigrants, people seeking asylum, victims of human trafficking, and survivors of torture who have come to the safety of America after fleeing persecution and violence abroad.
Locals can assist the IRC by attending events, including fundraisers, and contacting their elected representatives and others to help advocate for change locally and worldwide. The IRC in Dallas has helped resettle more than 26,000 refugees since 1975 and has provided life-changing services to thousands more in the Lone Star State.
Feed Lake Highlands
Another special way for owners of houses in Lake Highlands to get involved in the community and serve others is to volunteer with
Feed Lake Highlands
. Feed Lake Highlands is a faith-based program that takes a holistic approach to help to feed and support Lake Highlands residents who live on low or fixed incomes.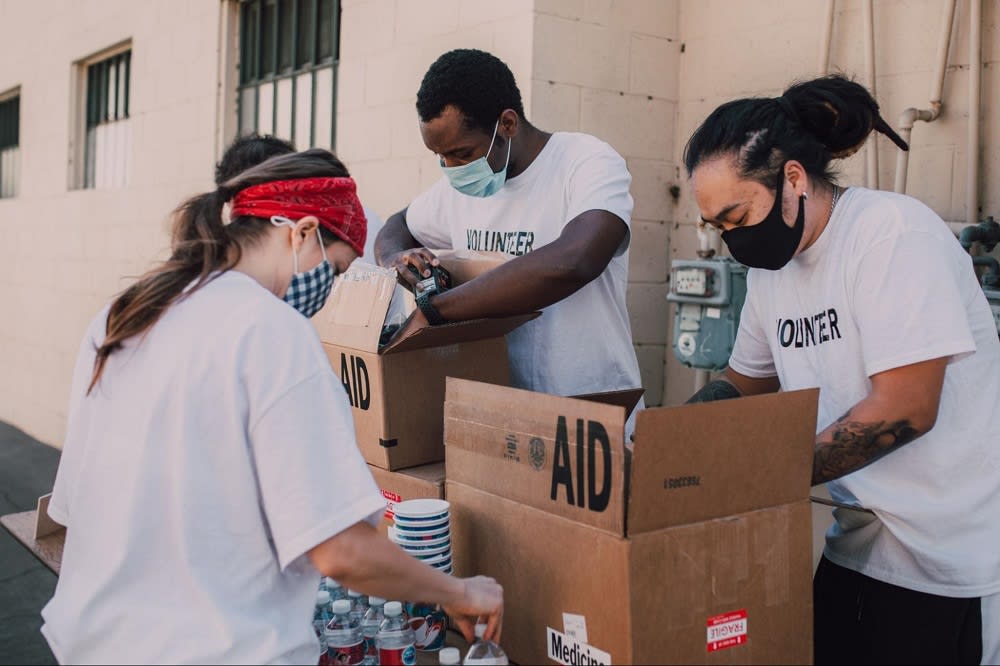 Feed Lake Highlands is known for addressing hunger and much more. Besides a food distribution program to help address food insecurity, Feed Lake Highlands also has other programs to give long-term assistance to families and elderly residents. For instance, Feed Lake Highlands has a tutoring program to help youths and offers weekly church services and a summer camp. The group always welcomes volunteers who can help with food distribution and donations for a monthly lunch to the congregation of The New Room Community Church.
Lake Highlands Family YMCA
The Lake Highlands Family YMCA
is the local branch of one of the nation's leading nonprofit organizations committed to improving the lives of residents in many ways. It helps members improve their physical well-being and health, empowers young people to take a positive role in society, and offers many other programs and initiatives geared toward bettering the community.
Like many other organizations, the YMCA relies on volunteers who live in Lake Highlands homes and its members and donors to make a difference in the community. The overall benefits of the Y to the community include nurturing the potential of teens and children and raising funds for college scholarships for deserving high school students to further their education.
Lake Highlands Community Gardens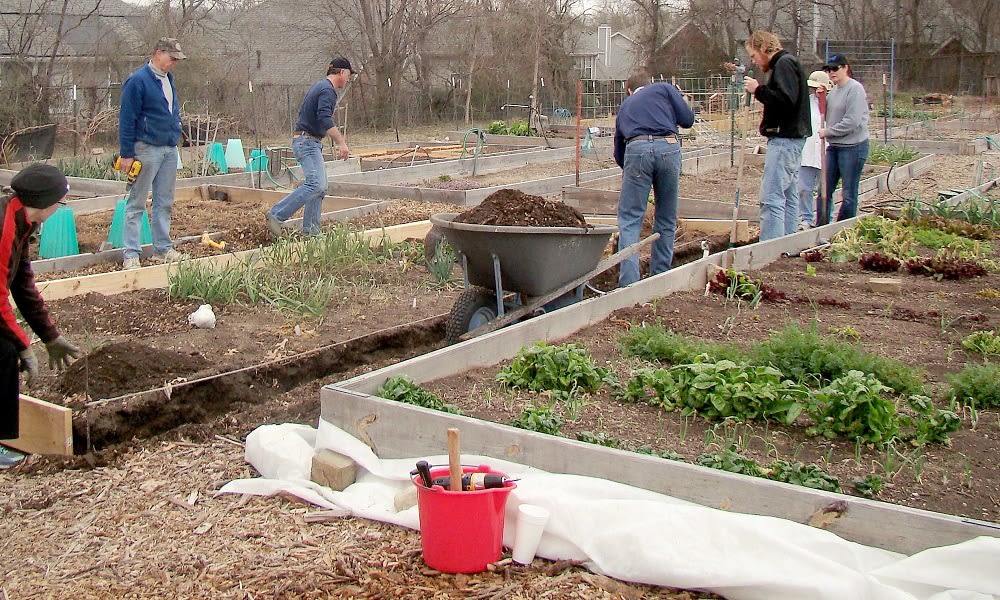 Photo courtesy of The Lake Highlands Community Gardens
The Lake Highlands Community Gardens has made Lake Highlands a better community since 2008. Operating on a 2.27-acre plot of land that used to be part of the Texas National Guard Armory, the Lake Highlands Community Garden is considered the premier community garden in the entire Dallas area. Hundreds of gardeners and volunteers participate in activities year-round at the garden, which offers individual plots for organic gardening and many specialty gardens.

Community members who love organic gardening volunteer by growing food for local food banks and joining together for Community Days. There's plenty for everyone to do, as volunteers also help maintain the specialty gardens. It's a great way for owners of Lake Highlands homes to combine a hobby while volunteering for a great community organization. Most of all, everyone has fun in a relaxed, natural setting.
Lake Highlands school volunteers
Lake Highlands has terrific schools, and there are always plenty of opportunities to volunteer at both the elementary and high school levels in the Richardson Independent School District. The first step is to complete a volunteer background check, which must be done every year.

There are opportunities to help with reading and math at the elementary level. At the high school level, there are many ways talented community members who live in Lake Highlands real estate can assist the education process. Residents can serve on the PTA and other committees and help with extracurricular activities such as booster clubs, academic clubs, band, and the cheerleading squad.
Local Resident Realty top organizations:
Lake Highlands Women's League
Exchange Club of Lake Highlands
100 Women of Lake Highlands
Lake Highlands Junior Women's League
Healing Hands
Forerunner Mentoring
Network of Community Ministries
Youth Believing in Change
Feed Lake Highlands
Bright Futures

These are just some of the ways to volunteer in Lake Highlands. If you plan to search for a new property in Lake Highlands in 2022, let LOCAL Resident Realty assist you with a smooth transaction with their unmatched client services.