Whether it's time to move on or you want to take advantage of a favorable market, selling your home is both rewarding and challenging. It's the closing of one chapter in your life and moving on to bigger and better things — your next great adventure.

But first, there's the matter of prepping, listing, and marketing your home to sell.

Below is our Local Resident Realty Seller's Guide to assist you with setting your home up for a successful sale — to maximize its value and help you move on to the next stage in your life.

The Home Selling Timeline
There is no set timeline for selling your home.

The early stages of selling depend on you. Your need to move drives the process and the clock doesn't start ticking on your home sale until you're ready to list. Once your home is listed, the timeline is largely out of your hands.
Post-listing, several factors influence how long it takes your property to sell: supply and demand, your home's unique footprint in the market and how competitively priced it is, and the marketing efforts of you and your listing agent.
Your home could go under contract in one day, one week, one month, or potentially even longer. To avoid the latter, concentrate on optimizing the pre-listing stages of selling your home, which includes:
Partnering with an experienced listing agent
Preparing your home before listing
Compiling presale documentation
Setting a price
Marketing your home
Accepting offers
Closing the transaction
Although the time between deciding to list and accepting an offer will vary, you can reasonably expect the transaction to close in 30 to 45 days once your home is under contract.
Partnering with an Experienced Real Estate Agent
Listing a home is not as simple as it sounds. And though it's growing in popularity, flying solo during the critical listing and sales process will consume a lot of time and personal resources.

Consider all of the moving parts involved in earning top dollar for your home:
Coordinating vendors or contractors for home inspections, repairs, or staging services
Collecting and organize all of your home's documentation for the sale
Developing a marketing plan for your home's listing, including crafting the property's online presence, sourcing photos, copy and advertising materials, and ensuring your listing is on the multiple listing service or MLS
Researching comps of recently sold properties, plus market history and trends to choose a list price
Hosting open houses or showing people your home on their time
Representation in all contract negotiations
Provide valuation justification to the appraiser in order to push the transaction forward
Without a professional listing agent at your side, you're responsible for all of the above. And that's probably in addition to your full-time job and pending move.

Instead, identify a knowledgeable, highly respected listing agent specializing in selling homes in your neighborhood or submarket area. Let them do the heavy lifting of pre-listing coordination, prep and marketing, and the post-offer negotiation for you.
Preparing your Home for Listing
As you prepare to sell your home, adopt the mindset that it no longer belongs to you. Cherish your memories, certainly, but you want to create an environment where buyers can see themselves in the home creating their own cherished memories.

This is where preparation plays a crucial role in optimizing your home's value by transforming it into a showcase for buyers.
Schedule a Staging Consultation through your Realtor
Through a staging consultation, any visible obstacles to getting your home sold will be discussed and noted.

A staging list will be provided to work through, prior to "staging day" on your home.
Staging, updates and repairs
Your staging list will guide much of your decision making as you prepare your home for sale.

In addition to the staging items, any minor repair items should be addressed immediately. The nominal cost to fix a leaky faucet or faulty light switch isn't worth dissuading a potential buyer.

If significant repairs are necessary — like roof or foundation issues or HVAC problems — weigh the cost of the repair against the value it adds to your home. If you opt not to undertake an extensive repair, you can negotiate a credit with a concerned buyer.

Ultimately, you want to smooth out the rough edges that come with living in a house. Fresh paint, new fixtures and hardware, updated window treatments, lighting, and, in some cases, appliances infuse your home with a freshness that buyers love and appreciate.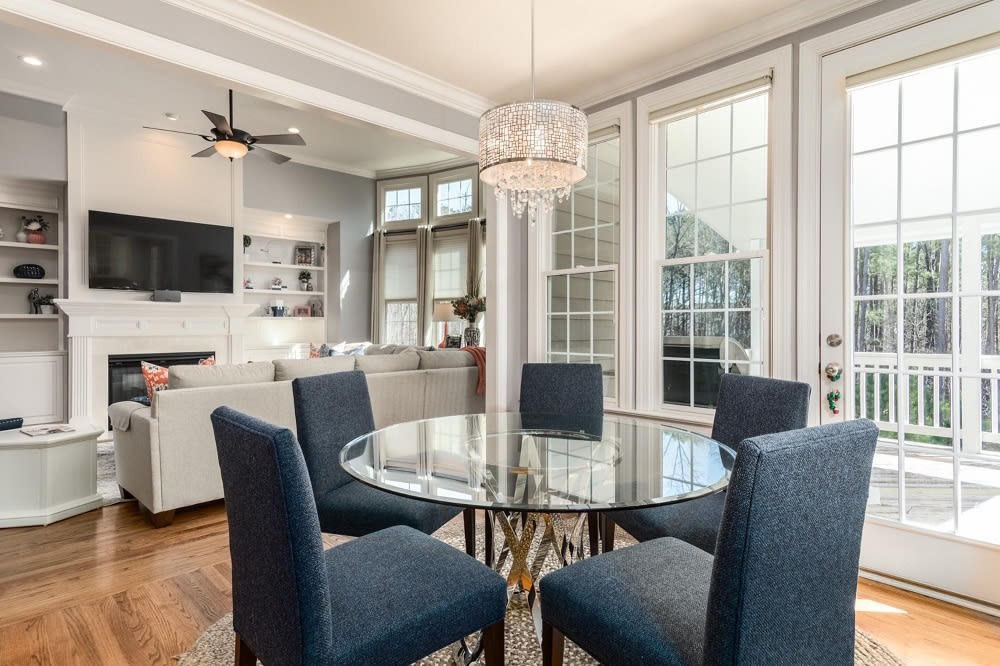 Cleaning and Staging
No buyer enjoys walking into a dirty house. Nor can they envision a potential home as their own if it's cluttered and filled with pictures and memories of the current owner and their family.

It may sound harsh, but you need to remove the "lived-in" feel from your home if you hope to earn top value. Therefore, now is an excellent time to start packing for your impending move. When doing so, consider the following steps:
Remove all family pictures, heirlooms, or knick-knacks
Store bulky or oversized pieces of furniture
Reduce the contents of every closet by half
Remove small appliances from countertops
Organize open shelving with as few contents as possible
Hire a professional cleaning service to deep clean the home, then follow up weekly throughout the listing
Don't overlook cleaning and freshening up your home's exterior
Finally, hire a real estate firm that has professional stagers equipped to showcase the home in its best possible form. Stagers are not miracle workers, but they can come close. They can accentuate a home's best attributes and versatility, transforming even the most well-worn properties into stunning, like-new residences.
Compiling Presale Documentation
Arguably, the least exciting aspect of selling a home is the paperwork. There's a lot of it, and buyers, lenders, and title companies appreciate when property documentation is put together well before the sale.

Docs often involved in the sale of a home include:
Property survey
Tax records
Code compliance information
HOA documents
Preliminary title report
Certificate of occupancy
Mortgage statement
Information on utility averages
Maintenance records
Mandatory disclosures
That's not all of it, but it gives you an idea of what's necessary to close a deal. Your LOCAL listing agent can help with the finer details, but the more documentation you can compile before a sale, the less likely delays will be.
Setting a Price
While deciding your home's price point is ultimately up to you, lean heavily on your listing agent to set a fair, competitive price that attracts as many buyers as possible.

Account for the following market variables when determining a price:
Your home's comps, which are comparable in size, style, location, and features and amenities
Most recent home sales in your neighborhood and the larger submarket
Your proximity to community or market amenities, such as excellent schools, parks, and recreational facilities, golf courses, or shopping and retail districts
Price too high, and buyers who understand the market's current value may overlook your property. Too low, and you'll leave money on the table. You want to list at a price that generates interest and offers, which drives the price higher.
Marketing Your Home
As with setting a price, a seasoned listing agent will support your listing's marketing and advertising strategy. An experienced agent comes to the transaction with an idea of how to market your home. They also possess a deep network of contacts — most importantly buyer's agents — who will jump-start interest in your listing. It's important to work with an agent that has positive industry connections with buyers agents in the area.

They will also put together a fully formed marketing package, which includes:
An MLS listing
Presence on the agent's website as a featured listing
Professional, high-quality images
Virtual and or video tours
A social media strategy that includes Facebook, Instagram, Twitter, SnapChat, TikTok or YouTube
Depending on the demand and the type of home you're marketing, your listing may warrant additional exposure on local websites or publications.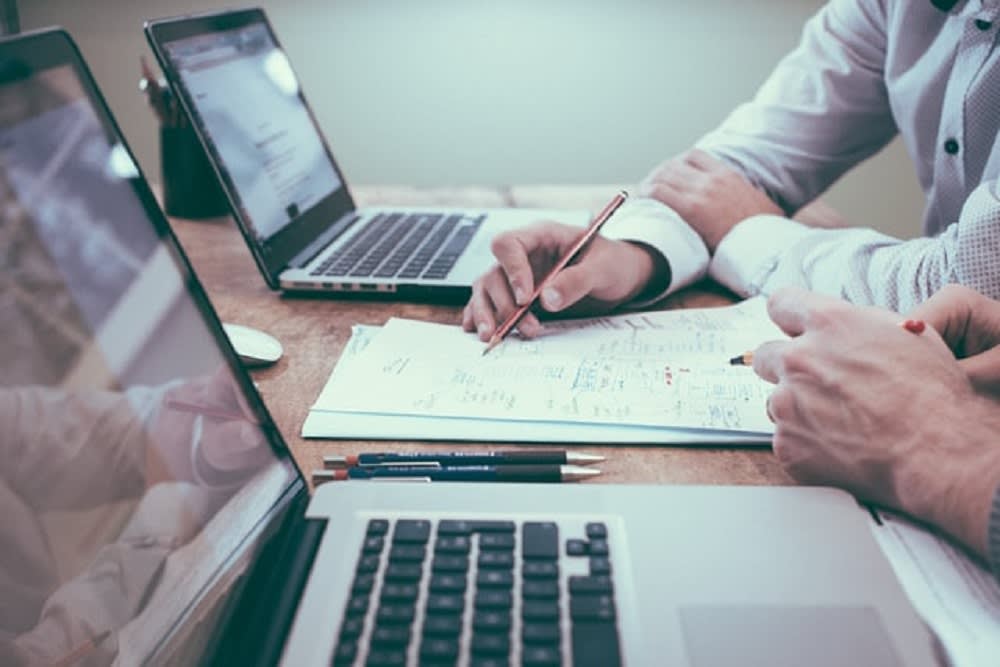 Accepting offers
Selecting the right offer for your home is not always as easy as it first seems. You're not just after the most lucrative offer, but one that can close quickly and without complications or delays.

Vet each offer and consider:
Purchase method (all-cash or financed)
For financed offers, the type of funding and if pre-approved or pre-qualified
How large the downpayment is
Contingencies
Proposed closing date
Although the value of each offer is your primary concern, account for submissions that can close quickly or offer the least potential for delays. In many cases, time is just as important as money. The offer where you waste the least amount of both is often the best one to consider.
Closing the transaction
Once you accept an offer, your home is under contract and on its way to the closing stages. Steps include:
Sign purchase agreement
Open escrow account
Order a title report
Buyer's inspection
Negotiations (could include repairs or concessions)
Home appraisal
Address any necessary repairs
Buyer's final walkthrough
Execution of the contract
Settlement
Payment of closing costs
Disbursement of funds
Handing over of keys
It may seem like a lot, but much of it falls to the buyer. Upon signing the final papers, the ownership of the home passes from you to the buyer unless you are subject to a Seller's Temporary Residential Lease in which possession is at a later date.

Ready to explore the best of Dallas real estate? Contact Local Resident Realty today to start your home buying journey. Allow our team's years of experience and expertise to be your guide to DFW's luxury real estate market.