First home? Forever home? Moving due to a job relocation? To be close to family? Near better schools? Perhaps you're seeking an investment opportunity, a new avenue to pursue or expand your wealth. Whatever the reason, home buying is a highly personal and unique journey.

Consider that the average age of a first-time homebuyer is 34 years old. With the average American's lifespan at 78.5 years, that's a 45-year window in which to buy and sell houses. According to data from the National Association of Realtors, the average duration of homeownership ranges from six to 18 years across the nation's 100 largest metro areas.

Roughly translated, that means Americans buy between three and seven homes in their lifetime.

There's no hard data on what the actual number is, but the above provides a rough estimate of how infrequently people buy homes in their lifetimes. To say it's an unfamiliar process for a lot of buyers is an understatement.
Thankfully, the journey to homeownership has certain steps in common for everyone.

Check out our Buyer's Guide below to help you navigate one of the most significant, most rewarding (and rarest) investments you'll make.


The home-buying timeline
The home-buying process can take from as little as four to five weeks to upwards of six months or more.

Regardless of the type or cost of the home you're purchasing, the timeline for buying is roughly the same for all transactions. The steps involved include:
1. Taking stock of your financial situation and housing needs
2. Seeking out a lender for pre-qualification or pre-approval
3. Touring properties
4. Making an offer on a home
5. Going to contract
6. Home inspection
7. Closing
There are additional items to consider for each step, which could add to the overall time it takes to secure your home. The most time-consuming part of the process is viewing properties and having an offer accepted.

A highly competitive market with high demand and tight supply can take multiple offers on multiple homes across several months before one is accepted.
Once under contract, expect to close within 30 to 45 days.
Perform a financial wellness check
Before you buy a home, make the critical first step of taking stock of your financial health. Verifying both your savings and creditworthiness will help you answer the following questions:
How much home can I afford?
How much will I have to put toward a down payment?
Can I qualify for a loan?
Can I cover the necessary expenses before and after closing a home?
A common error many homebuyers make is not accounting for specific fees or expenses. For example, while a 3.5% to 5% down payment seems attractive, it can lock you into paying private mortgage insurance (PMI) during your loan's early years. A 20% down payment eliminates the need for PMI.

As you weigh your financial health, determine what you need and want in a home and your target neighborhoods. Create a budget — include costs before and after the purchase — to guide your property search.

Buying a home often involves the following:
Down payment
Appraisal fees
Inspection fees
Closing costs
Moving expenses
Ownership costs to consider include:
Mortgage payment
Insurance
Property taxes
PMI (if applicable)
HOA dues (if applicable)
Utilities: electricity or gas, water, sewer, and trash
Internet or cable
Home maintenance: landscaping, pest control, and seasonal HVAC
As you craft your budget, allow for the fact the larger the home or more sought-after the neighborhood, the higher your costs will be.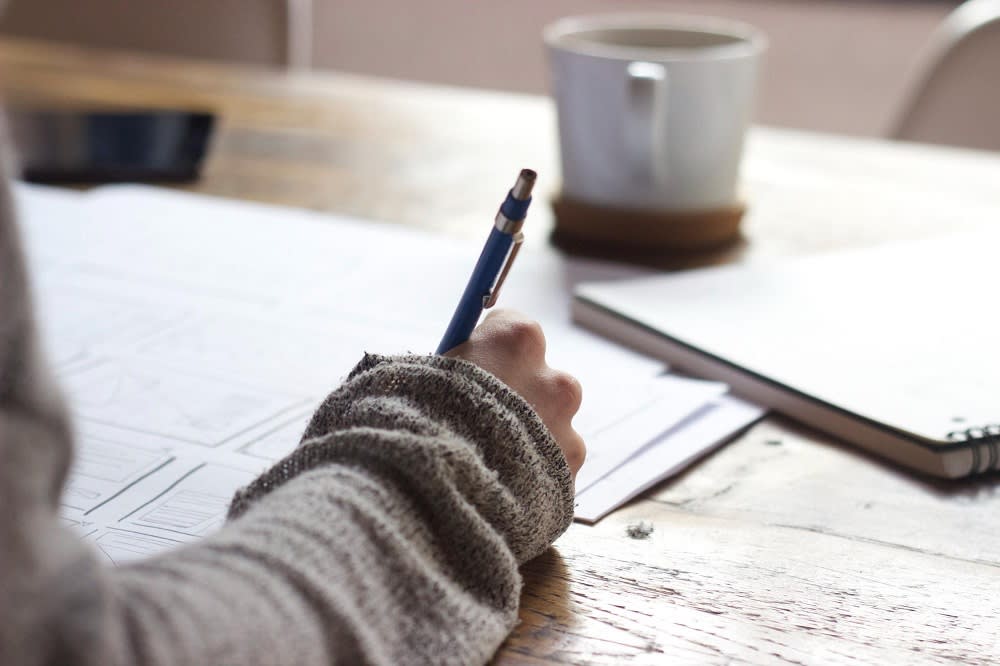 Pre-qualification versus pre-approval
When you're shopping for home loans, you have the option to seek out pre-qualification or pre-approval.

Pre-qualification allows you to lock in a specific mortgage rate for a set amount of time. It also signals how much home the lender will approve you for. Pre-approval actually secures your financing. You can make competitive offers and show sellers you're serious about closing a deal. Next to cash, sellers will consider pre-approved offers before all others.

To ensure a favorable mortgage loan, compare lenders to find those with the best rates. Be mindful of unique mortgage programs, such as those for first-time buyers, veterans, or rural property purchases. There are several opportunities to reduce or eliminate down payments and closing costs or access specialized loan terms.

Choosing the right lender and mortgage program has the potential to save you thousands of dollars.
Finding a home
Identifying a home you want to make an offer on comes down to three primary concerns:
The right neighborhood
The right house
The right real estate professional
The first two are self-explanatory. As we noted earlier, before beginning your home search, determine what you need and want from your future home and the type of neighborhood you want to live in.

When it comes to the neighborhood, it's all about location. Although your real estate agent can provide data and demographics and the pros and cons about a given area or community, it's vital you experience it for yourself. As part of your home search, make sure to:
Drive your top neighborhoods at different times of the day and during the week and weekend
Note how homes are maintained and if they are they in good condition
How convenient is the neighborhood to work, school, retail, or entertainment (determine if it's too close or too far for your liking)
Check school ranks, crime stats, and neighborhood ratings to gain of sense of an area's overall livability
It's important to realize it's unlikely you'll find a house with everything on your wish list — even more so when you're searching in a high-demand, low-supply market. Note what you're willing to compromise on and which items are deal-breakers to ensure you get a home that most closely matches your lifestyle.

Finally, working with a real estate professional will help streamline the home search process. They'll clue you into neighborhoods on the rise, where your dollar may go farthest, and the amenities that await in and around the areas you're drawn to. Most importantly, they identify and bring to you homes that match your wish list and budget in the areas you want to live.
Making the offer
Once you identify the right home in the right neighborhood, it's time to make an offer.

Your real estate professional will provide a huge assist here by helping you analyze comps, providing data on the market and submarket, and recent sales. But it's important that you have an understanding of the factors involved in finalizing your offer.

In a competitive market with a lot of buyers vying for a limited supply, you may even need to offer above the asking price.

While it's vital to come to the table with a competitive bid, make sure it's an offer you're comfortable with. Don't agree to contingencies you could later regret, and avoid trying to "win" a bidding war. You could end up paying far more than you want or even need to.

Once you submit your offer, the seller then has the option to accept, reject or counter. At this point, any negotiations are reasonably straightforward.

Once a seller does accept, you pay an earnest money deposit, and the home is officially under contract.
Going to contract
When a home goes under contract, it starts in motion a number of moving parts that ultimately converge in a singular transaction. During this stage of the process, you can expect the following:
Execute option fee
Deposit earnest money
Submit loan application
Lender appraisal and credit report
Conduct home inspection (and termite inspection)
Negotiate repairs or credits with the seller
Title search and tax verification
Final walkthrough to ensure repairs are complete
Provide proof of homeowners insurance
Prepare any closing costs
Settlement and execution of paperwork
A critical step in the final stages of closing is the home inspection. Because this marks the primary assessment of a home's condition, it's always recommended not to waive or forgo this part of the buying process. The home inspection will cover:
Air conditioning and heating and ventilation (HVAC)
Appliances
Electrical
Foundation
General structure
Plumbing
Roof and attic
Should any items come back from the inspiration in less-than-satisfactory condition, you can potentially negotiate repairs or a credit for the deficiencies. Should the seller refuse or you determine the repairs are too significant to overlook, either party can back away from the deal.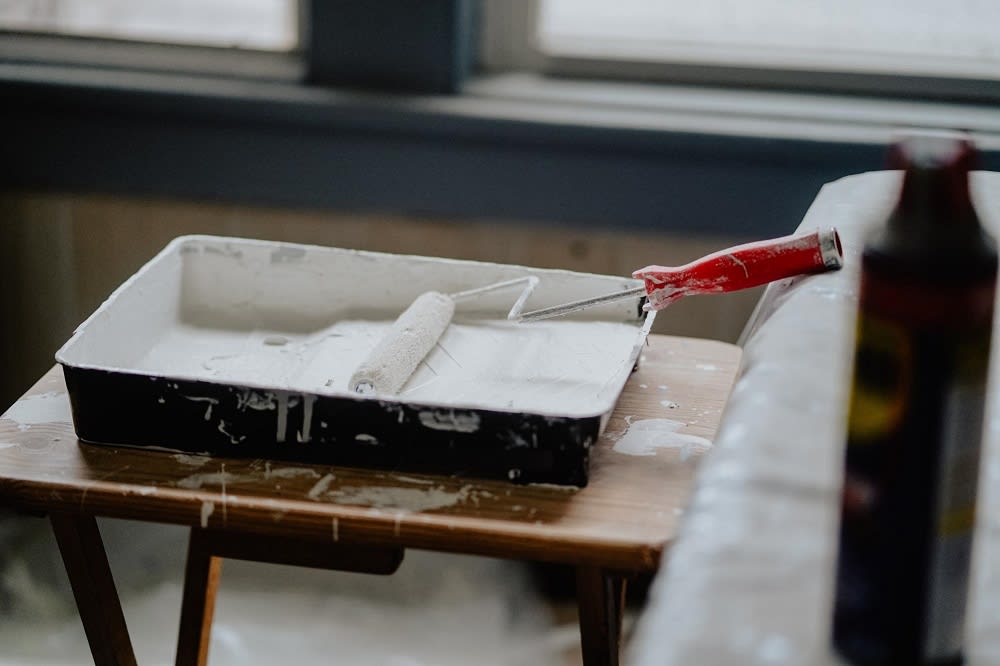 The closing
For the final step in the home-buying process, you and your real estate agent meet with reps for the lender and title company to finalize the sale on the day of closing.

During the closing, you'll pay any closing costs or fees, execute the necessary paperwork and have the property title transferred to you. The paperwork you can expect to sign, review, or have provided to you during closing include:
Closing disclosure (prior to closing)
Loan application
Promissory note
Deed of trust
Title documents
Deed
Affidavits
Transfer of tax declarations
Certificate of occupancy (if necessary)
Bill of sale
An escrow account is also established in which the lender will collect funds for taxes, insurance, or HOA fees, which they will pay on your behalf when they come due.

Once everything is complete, the final step in the process is to collect the keys to your new home.
Ready to explore the best of Dallas real estate? Contact Local Resident Realty today to start your home-buying journey. Allow our team's years of experience and expertise to be your guide to DFW's real estate market.