Small Lifestyle Businesses
The Gym LH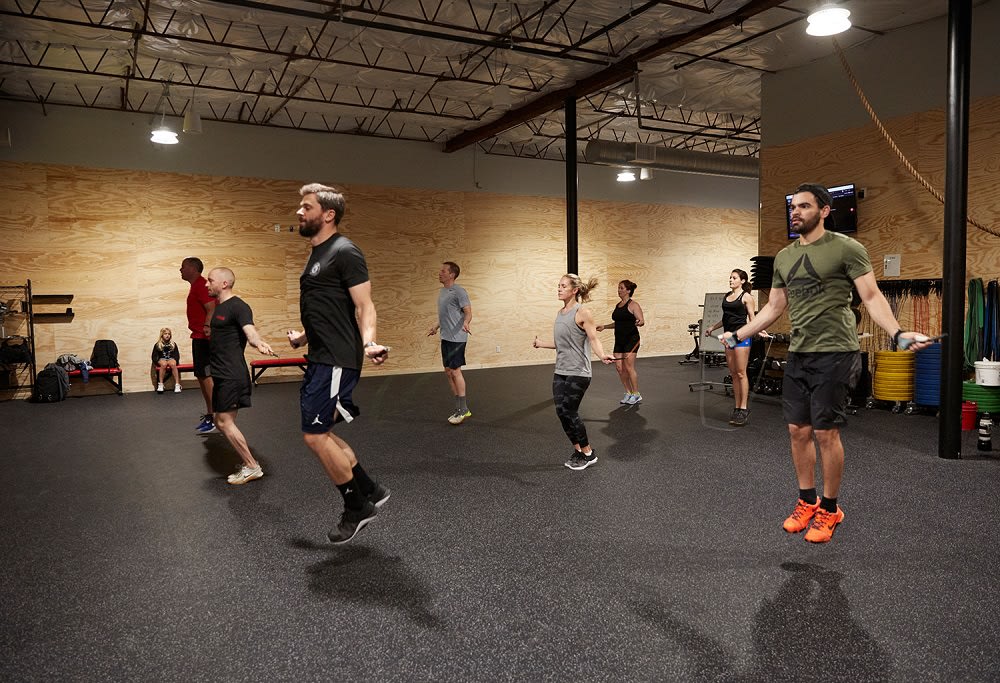 Photo Source: The Gym LH

The Gym at Lake Highlands offers a full fitness and exercise program, curated with personalized support for anyone in East Dallas ready to forge a healthier lifestyle.

It doesn't matter if you're a professional athlete, learning the ropes of fitness training, or trying to achieve a weight loss or cardiovascular goal. Each trainer at The Gym at Lake Highlands understands (and values) the lifelong journey of personal fitness, and that each client is on a unique path toward a healthier lifestyle.

In terms of its services, The Gym at Lake Highlands offers some of the best training personalization in the Dallas area, as well as three general fitness programs, each hosted in an energetic and empowering setting.

The first program is Crossfit, which is designed to train and challenge a participant's endurance capacity and strength through constant movement at a high-intensity level. If you're new to this type of workout and not sure what to expect—don't worry. The staff does a great job of never leaving clients in the dark about what to do or how to do it. Each Crossfit program is led by a certified fitness coach, and the hour-long classes have the sole intention of helping you make incremental progress toward your physical performance goals. These classes are matched perfectly to your level of fitness and a great opportunity to learn new skills.

The second program is general fitness. This class is ideal for anyone searching for a routine that provides functional fitness. If your goal is to burn calories and transform body fat into everyday energy and strength, this program is perfect for you. It's also the right class for anyone whose goal is to maintain lean muscle mass and improve their cardiovascular health.

The final, most targeted service at The Gym at Lake Highlands is personal training. Experienced, certified coaches are available to work with you to accomplish your specific personal fitness goals, whether that's gaining muscle, toning, improving cardio, or anything in between. The personal fitness program is designed to fit your needs and schedule. Your coach will take the time to get to know you and your goals through a consultation before you sign on for personal training. You'll take an assessment and your coach will outline with you what type of program will best suit you. The personal training program offers both single sessions, small groups, and packages.

Location: 9850 Walnut Hill, #222, Dallas, TX

The Store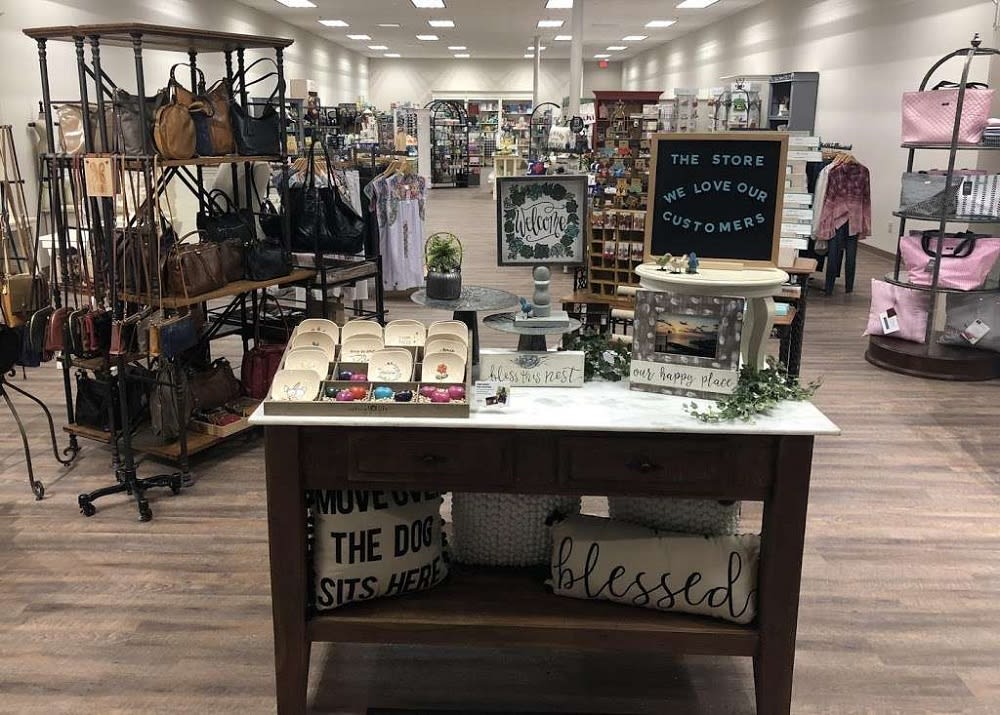 Photo Source: BusinessYab

The Store in Lake Highlands is a locally-owned boutique in East Dallas, known for carrying skincare, women's clothing and accessories, interior decor, and posh items for kids. Opened in 2002 by Cheryl Calvin, The Store is a gem for chic and casual clothing, with a specialization in a variety of Texan and Made-in-America products. As soon as you walk through the door, you're greeted with a friendly staff that's ready to give you a personalized and memorable shopping experience.

The Store carries the Dallas brand Jack Black Skincare for Men, the Texas brand Simplified Lotions, and US-made brands like Ella B Candles and Joy Susan Bags. The Store also features clothing from Foxcroft, Andree, and Tribal, and accessory lines from Hobo, Spartina 449, Baggaillini, and Ronaldo Jewelry.

Beyond offering boutique fashion to East Dallas, The Store is also passionate about giving back to the Lake Highlands community and hosts a weekly "Storytime with Miss Teena" for the benefit of children and parents. The boutique has been awarded "Best Advocate of 2021" and "Small Business of the Year" by the Lake Highlands Chamber of Commerce, and a Live Local Award by the Greater East Dallas Chamber of Commerce.

Location: 9850 Walnut Hill Ln., Suite 226, Dallas, TX

White Rock Paddle Company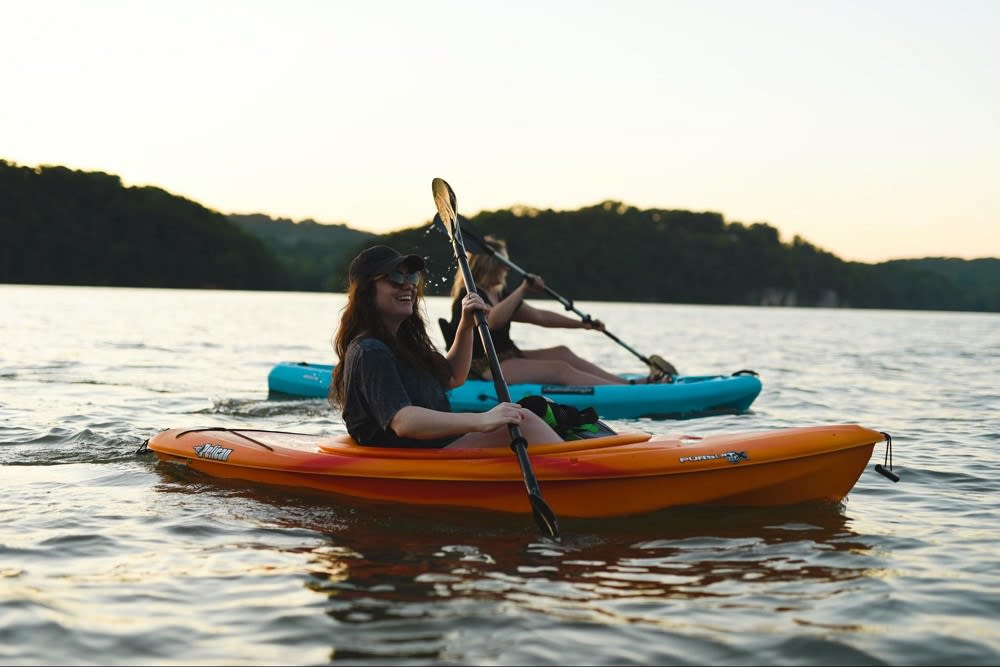 Beyond its metropolitan expanse, Dallas is known for its beautiful climate and surrounding scenery. White Rock Paddle Company offers a long list of resources to get outside and enjoy the Texan outdoors. They rent single kayaks, tandem kayaks, stand-up paddleboards, and dry bags for people hoping to get out on the water.

White Rock Paddle Company has two types of reservations, including individual reservations and weekday group reservations. The hours of operation for individual reservations are Wednesday and Thursday 3:00 p.m. - 8:00 p.m.; Friday from 10:00 a.m. - 8:00 p.m.; and Saturday and Sunday from 8:00 a.m. - 8:00 p.m. The hours of operations for group reservations are by appointment only (from Monday to Thursday) and must be made at least one day in advance.

Location: 389 E. Lawther Dr, Dallas, TX

Old Flame Candle Co.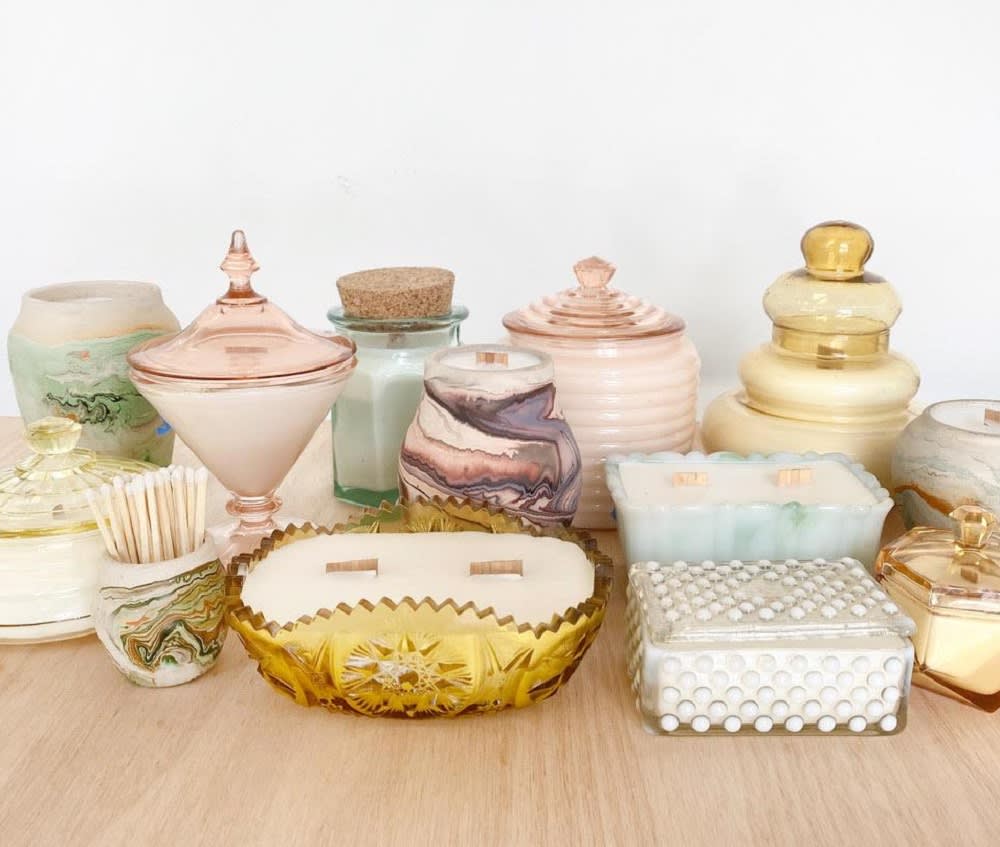 Photo Source: Old Flame Candle Co.

Old Flame Candle Co. offers refillable candles in a huge variety of scents and sizes. In an effort to reduce waste, Old Flame advocates that their customers upcycle and recycle their vessels, and make candles a permanent decor feature of their homes. The wax is made of all-natural apricot and coconut wax, which makes it easy to clean and reuse vessels with new scents.

Old Flame Candle Co. offers several signature scents and three revolving seasonal scents. The signature scents include Woodsy Fig, Ginger Macaron and Amber; Grapefruit Tea and Vetiver; Tea, Tobacco, and Tonka Bean; and Cashmere and Bergamot. Seasonal scents include Mulled Cider, Smokey Birch and Tobacco; Clove Studded Orange; and Freshly Cut Spruce Tree. Old Flame Candle Co. also sells match and sage holders, sage and palo santo smudges, hand sanitizers, wax refills, and much more.
Small Restaurant Businesses
Resident Taquería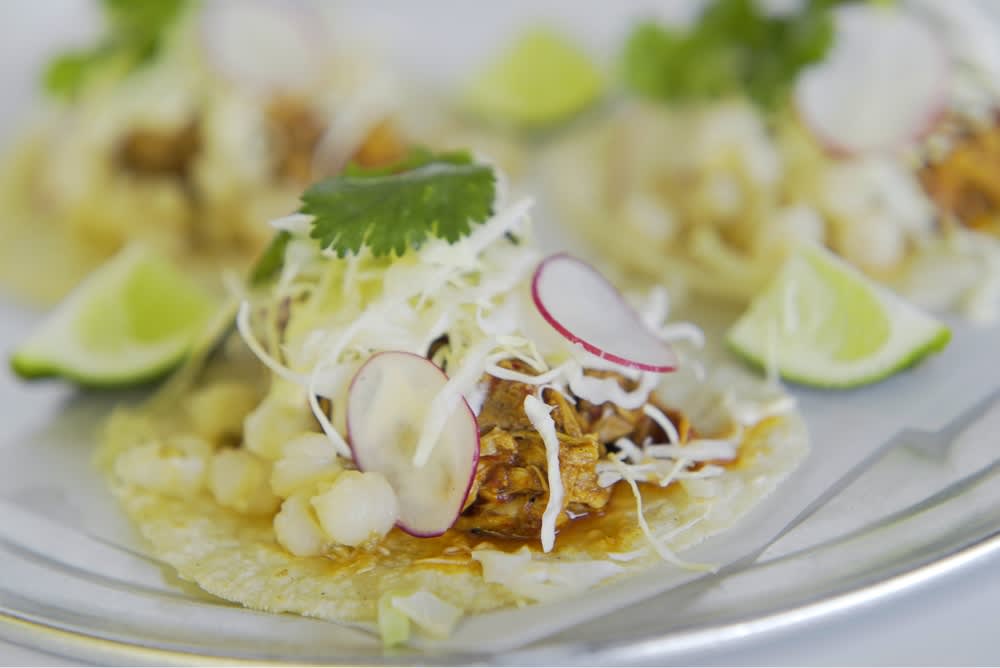 Photo Source: Resident Taquería

Known for its freshly made-to-order tortillas, slow-braised meats, seasonal local produce, and margaritas, Resident Taquería is the perfect spot to gather for Mexican-inspired cuisine. The chef, Andrew Marc Savoie, a New York native, has over 20 years of experience in fine dining and hospitality. After finding himself and his family relocating to Lake Highlands in Dallas, he began envisioning his restaurant.

In addition to lunch and dinner menus, Resident Taquería also offers breakfast taco selections, such as migas, bacon, bean and cheese, chorizo and cheese, and potato. Resident Taquería also offers delivery, catering, online ordering, and pick-up services.

Location: Lake Highlands Plaza Shopping Center
9661 Audelia Rd. Suite 112, Dallas, TX

SoCo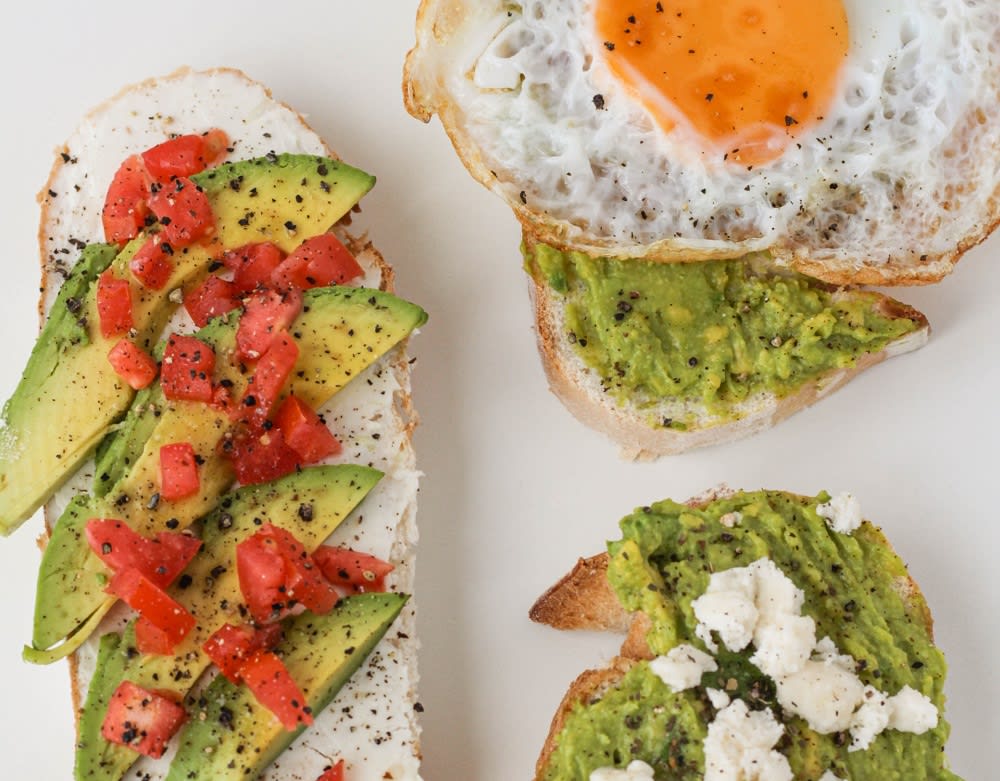 There's nothing like freshly baked bread and good southern cooking. SoCo Scratch Kitchen takes pride in doing all of its baking in house, and the coffee house and bistro offer a full-service dining experience. Some great options off their menu include toasted biscuits and jam, avocado toast, strawberries and waffles, and chicken and waffles sliders. Orders can be placed online, or you can dine in.

Location: 9660 Audelia Rd, Suite 123, Dallas, TX

Vector Brewing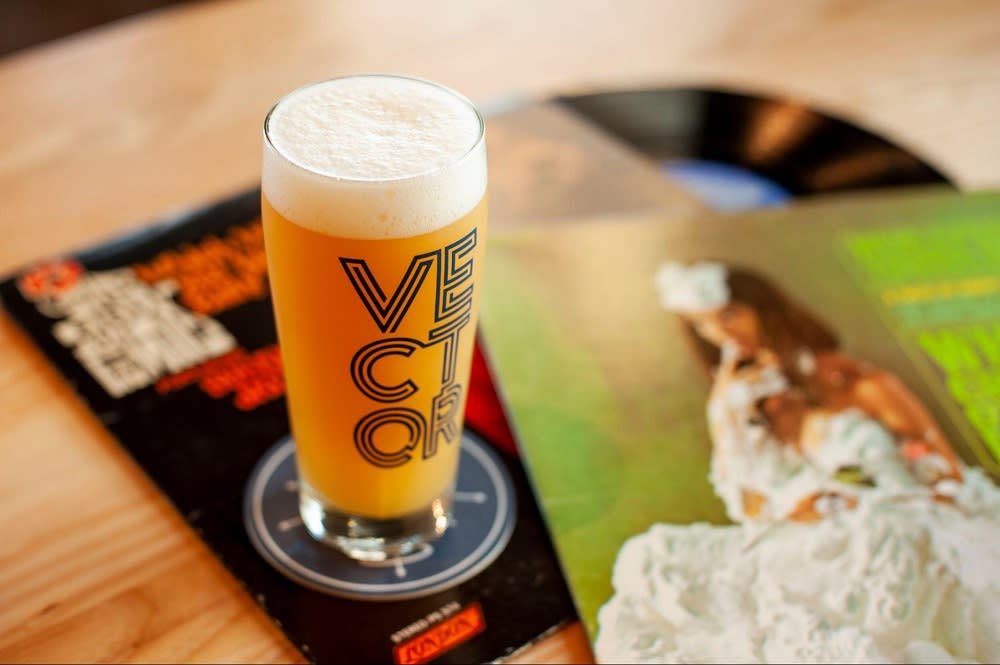 Vector Brewing is a great East Dallas spot for beer, wine, and pub food. All the beers are freshly brewed in-house on a custom seven-barrel Deutsche brew system. Vector Brewing has two barrel-aging rooms, and you'll notice the brewery hidden behind the bar as you walk inside. They also offer a wide-ranging wine list, including white, red, sparkling wines, and a variety of niche selections. Vector Brewing also takes great pride in making all of its dishes from scratch, and they specialize in are gourmet pizza, bread, and sauces.

Location: 9850 Walnut Hill Ln. Ste. 405, Dallas, TX
Looking at homes for sale in Lake Highlands?
If you're planning a move to Lake Highlands or the East Dallas area, contact the trusted experts at Local Resident Real Estate. The Local Resident Real Estate team has extensive knowledge of the Dallas housing market, including listed and unlisted properties currently for sale in Lake Highlands. Beyond helping you find the perfect East Dallas home, the team at Local Resident Real Estate will make the experience educational, stress-free, and financially rewarding.